Teaser: Eneferens – The Bleakness of Our Constant (2018)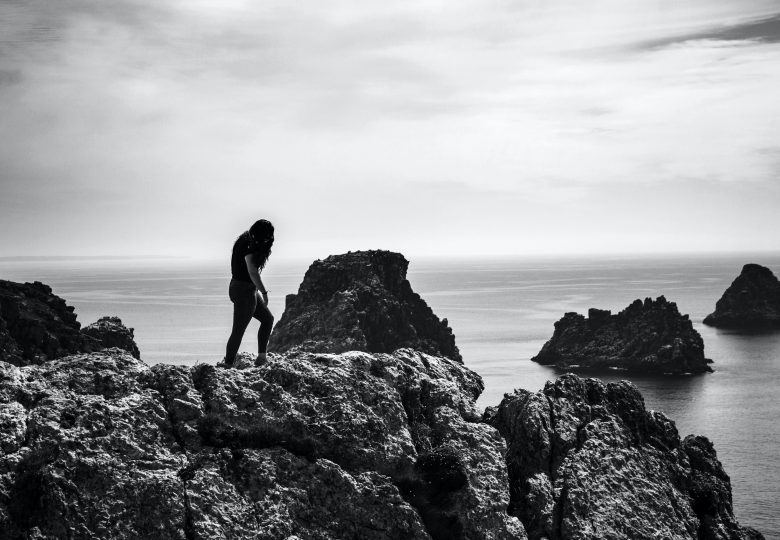 ENEFERENS
Eneferens is the solo Atmospheric Black Metal/Blackgaze (Black Metal meets Shoegaze) project by Jori Apedaile. He writes the songs by himself, plays all instruments and sings. He is a very fine guitarist and a very good drummer, bass player and piano player. His unclean vocals (growls/shrieks) sound very good and his clean vocals are extremely pleasant to listen to.
My introduction to Eneferens came when I was browsing through the records in Sound Pollution, a record store located in Stockholm's Old Town. The staff was playing The Bleakness of Our Constant through their stereo system.
There was something about the sound of this record that grabbed me. I remember being pleasantly surprised by the fact that there was a peaceful and beautiful piano part in one of the songs I heard.
The production of the album also sounded incredibly clean, airy, crisp and fresh: like a winter's morning. There were also some gorgeous guitar harmonies in the music, and as I've said before, I love the sound of harmonizing guitars.
I asked the very knowledgeable Linus who works there what was playing through the speakers. He told me it was a one-man Atmospheric Black Metal/Blackgaze band called Eneferens. He also said the album was one of his top 10 favourite albums that came out in 2018.
Liking what I was hearing through the stereo and spurred by Linus' praise for the album, I bought myself a vinyl copy of the album. I'm glad I did, because I love this album. This led me to discover Eneferens' debut album In the Hours Beneath (2017) and EP The Inward Cold (2016).
Alcest was the band that got me into Atmospheric Black Metal/Blackgaze. Eneferens proved to be the band that solidified my appreciation of the genre.
Thank you Linus for the recommendation!
Stay posted for the review of the full album!
Spotify link to the album: